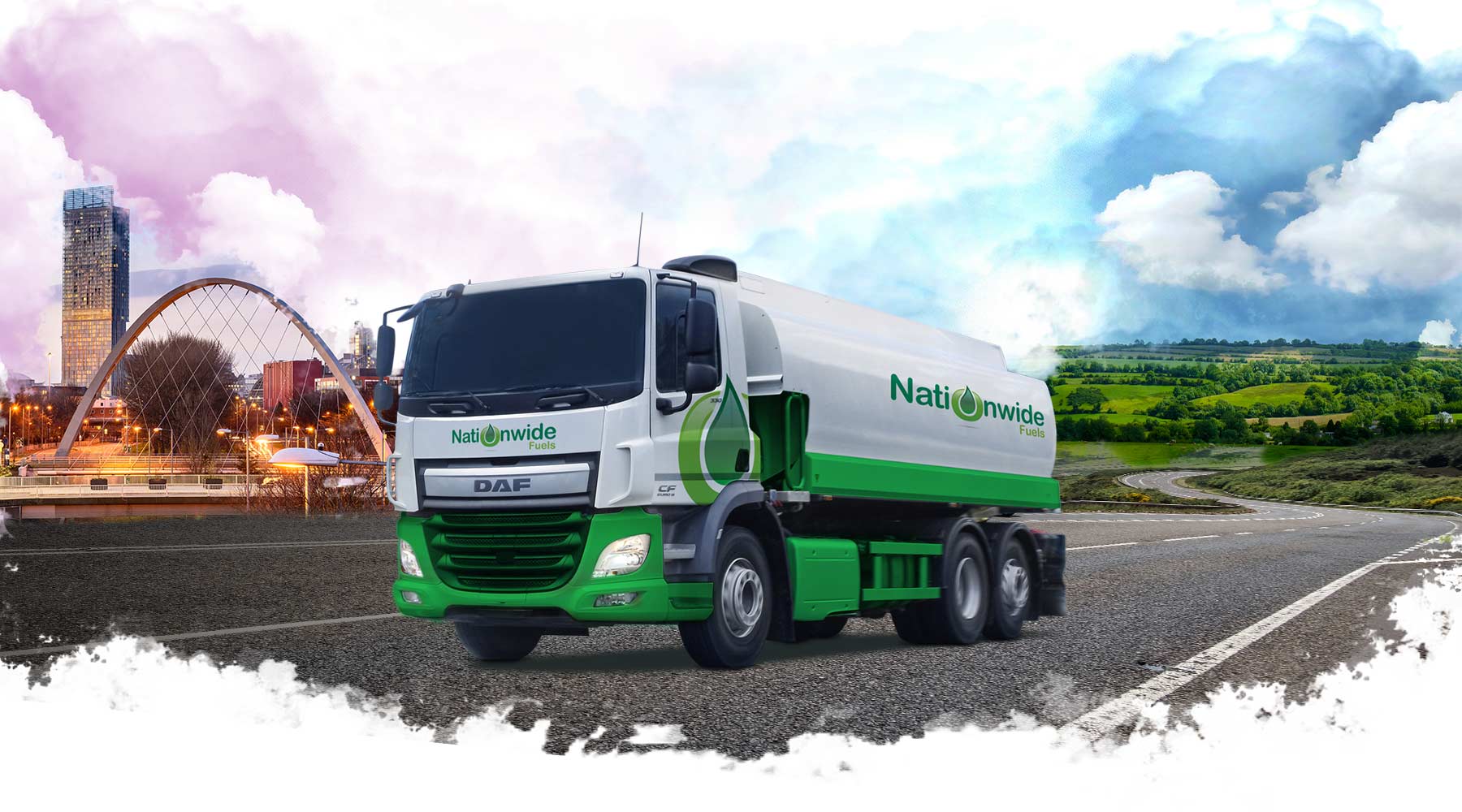 Nationwide Fuels & Lubricants Supplier
Delivering quality fuels and lubricants throughout the UK for over 60 years
Nationwide by Name, Nationwide by Nature
As our name suggests, we are a truly independent nationwide fuels and lubricants supplier. With over 60 years of experience in the distribution of high-quality products to businesses and homes across the UK, we're one of the fastest and most reliable suppliers in the country.
We've been certified carbon neutral!
This means that we've reduced our carbon emissions and have compensated for the remaining emissions through carbon offsetting – making us one of the first fuel suppliers in the UK to do so. But this is just the start… Of course, we're not stopping there – achieving carbon neutral status is just the next step on our journey toward net zero direct emissions
Why choose Nationwide Fuels?
About Nationwide Fuels
As a specialist fuel and lubricant supplier across the UK, we deliver red diesel, bulk diesel, HVO fuel, lubricants and more, any time, on time and every time. Our friendly service, quality fuel products and nationwide coverage set us apart from our competitors.
We operate from a network of supply locations spread across the UK, with the capability to deliver fuel to even the most remote locations. Our products include: